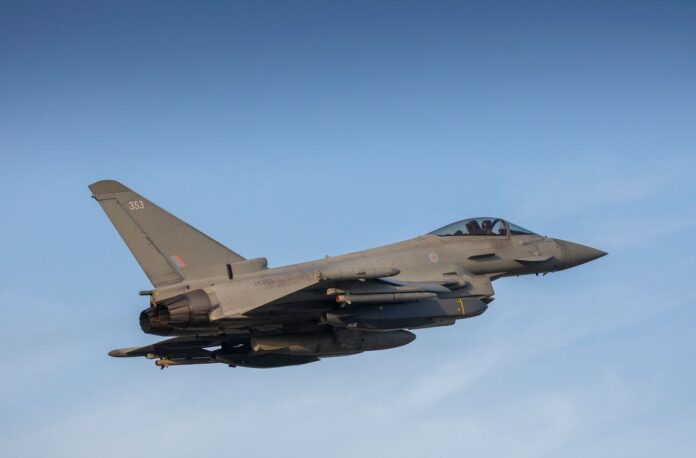 British Storm jets carried out a long-planned stay fireplace train with the Royal Navy, and United States counterparts on a decommissioned United States Navy warship.
The RAF say that three RAF Storm jets, HMS Westminster, a Wildcat helicopter, a United States P-8 Poseidon, F-15Es Strike Eagles and USS Arleigh Burke used an array of high-powered weaponry for simulated assaults on the decommissioned frigate, USS Boone.
The Storm jets launched Paveway IV precision-guided munitions with assist from a Royal Navy Wildcat helicopter, which used its laser concentrating on pod to spotlight the precise influence level.
"Intensive preparations occurred over many months beforehand to make sure the train was carried out in a secure and environmentally compliant method, together with the elimination of poisonous supplies and pollution from the US ship earlier than she was in a position for use as a goal on this method."
The Royal Navy and Royal Air Pressure placed on a "formidable show of firepower with United States allies in opposition to a specifically ready ex-US Navy warship within the North Atlantic". The train, named Atlantic Thunder, was the primary of its kind for the UK in 18 years and occurred alongside US Navy and US Air Pressure counterparts.
"It was a uncommon stay take a look at of advanced weapons in opposition to a sensible goal far out to sea and examined the ability and accuracy of naval and air forces, giving allies real-world expertise of hitting targets at sea from lengthy vary and proving the potential of a number of superior warfighting and concentrating on methods."