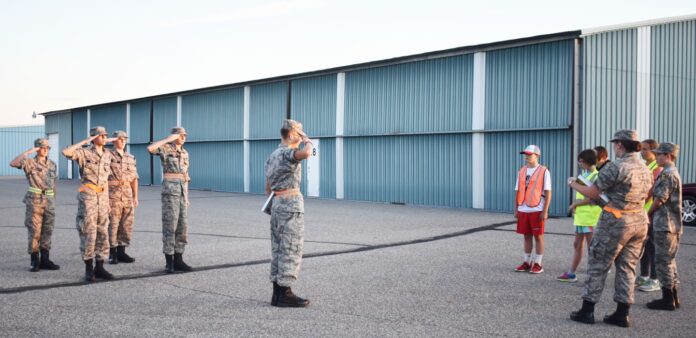 MANKATO — 13 Minnesota Civil Air Patrol Squadrons, together with the Alexandria Composite Squadron, will take part in a search and rescue coaching train alongside municipal, county, and state emergency personnel on Saturday, July 16, at Mankato Regional Airport.
"One of many primary missions of the Civil Air Patrol is to be prepared for search and rescue in case of an emergency," mentioned First Lieutenant Rebecca Walsh, squadron commander for the Alexandria squadron. "By having members go right down to do these workouts, it makes certain we have now individuals out there from our squadron that may assist out in case of an emergency. We're at all times coaching for real-life conditions."
Walsh says this would be the first search and rescue coaching the Alexandria squadron has attended because the starting of the COVID-19 pandemic.
In accordance with a launch from the Minnesota CAP, the workouts will consist of coaching in path discovering strategies for finding a downed plane outfitted with an emergency locator transmitter radio beacon, apply looking out and finding lacking individuals, and numerous emergency companies duties. The squadrons may even practice for fundamental radio communications, scorching/chilly climate accidents, compass use, map studying, and land navigation.
4 plane will probably be concerned within the search together with quite a few floor groups.
Emergency personnel from native police and fireplace departments, county sheriff departments, Minnesota State Patrol, Minnesota Search and Rescue groups, and first responders will practice with CAP members.
"This train is designed to simulate an precise emergency scene that we'll face out in the true world," mentioned CAP First Lieutenant Micheal Dyer, mission officer for the occasion. "Our objective is to work aspect by aspect with emergency personnel, EMS Fireplace and Police like we might in an precise actual mission."
The coaching will run from 8 a.m. to 4 p.m.
window.fbAsyncInit = function() { FB.init({
appId : '660145811828387',
xfbml : true, version : 'v2.9' }); };
(function(d, s, id){ var js, fjs = d.getElementsByTagName(s)[0]; if (d.getElementById(id)) {return;} js = d.createElement(s); js.id = id; js.src = "https://connect.facebook.net/en_US/sdk.js"; fjs.parentNode.insertBefore(js, fjs); }(document, 'script', 'facebook-jssdk'));